My sweet friend Joey tagged me in the Sisterhood of the World Blogger Award. Thank you, sweet friend! The rules are that I'll answer questions, tag some of my blogger buds, and they'll in turn answer my questions on their blog.
1. What's the one food you could eat forever and never get tired of?
I just really love poppy seed chicken. Really love it. Recipe here. Oh, and pimiento cheese.
2. Best book you've read in the last 5 years?
Gone Girl... seriously so good. I also was a huge fan of The Hunger Games trilogy and Divergent trilogy.
3. Haircut, manicure, or pedicure? Which is your favorite to go have done?
This is a hard choice because I love a good manicure and pedicure, but I often feel anxious because I'm thinking of everything I should be doing. I'd definitely have to say hair cut. I've been known to fall asleep in the chair.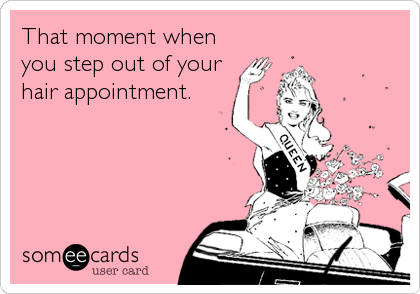 4. Clothes and shoes or make up and nail polish? Which are you more likely to spend all your money on?
It depends on the month. And if I'm in Target because you know I'm coming out of there with all types of beauty products I don't need.
Okay, maybe nail polish...
5. Biggest pet peeve?
Certain types of noises drive me nuts. Inconsistency is another biggie.
6. A bad habit you have but wish you didn't?
Just one? Yikes. I think I can kill two birds with one stone with this answer. I have a serious case of word vomit. Whatever comes in my head comes out of my mouth, which isn't good because I also cuss like a sailor. Oh, and I can hold a grudge like nobody's business. Not proud of that one either.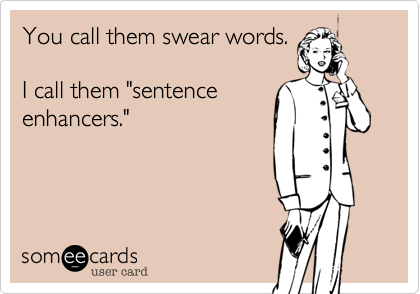 7. Would you rather be hot or cold?
I'm hot natured, so the summers are brutal for me. Cold I can manage.
8. Favorite date you've ever been on?
The first time DG and I ever went to Poole's together. I kept trying to convince him it was worth the wait whenever we'd try, but there would always be a 2 hour wait. So, when we finally got in one Friday night with a wait under an hour, I was ecstatic and DG wasn't as cranky. Ashley Christensen came out and was greeting her guests and I got stupid happy. I babbled to her about how I follow her on Twitter and how I finally convinced DG to eat there because the wait was under 2 hours. She excused herself and went to the back and brought us out an appetizer of pimiento cheese where she told me about her recipe and got DG to try his first sample of one of my favorite snacks. He was impressed with how she treated us, which is one of the reasons we love going back. And he still makes fun of me for the Twitter babble.
9. Phone calendar or paper planner? If paper, which one do you use?
Ugh, both. I have planners/calendars all over the damn place and somehow I still quadruple book myself. I use May Designs planner for my purse and an Erin Condren in my work bag.
10. How often do you "go home" to see your folks?
Sadly, not as much as I'd like. It's about every two months.
I'm tagging:
Stephanie at Chalk Southern to Me
Kate at Sara Kate Styling
Owen at The Davis Duo
Caroline at The Barbee Housewife
Natalie at HashtagFabLife
Maddie at The Whimsy One
Here are y'alls questions:
1. Where is your dream vacation?
2. What's your favorite meal?
3. Favorite thing to do when you get home from work?
4. What's your go-to stress reliever?
5. Favorite thing to spend money on?
6. What's your most recent purchase?
7. What's on your nails?
8. What's always in your make-up bag?
9. What's your favorite snack?
10. What's your favorite drink?
Y'all head over and check out their blogs! Hope you're having a great week! P.S. don't forget to enter the Southern Women's Show ticket giveaway here.
Happy Thursday!
Labels: my life