A few months ago, I was moved by Scarlet & Gold's
Give Grace
campaign. Infertility is such an incredibly sensitive, but seemingly more common concern these days. Scarlet & Gold has such an eloquent blog post introducing the campaign, and I was blown away by the company's immense support of couples battling infertility. For so long, it has been such a taboo topic, and it shouldn't be. It affects more people than we often know.
Infertility is not something I have experienced first hand. DG and I are still newlyweds, and we are currently enjoying our time together. However, we are asked practically daily about when we will start trying for babies. I hate that question. To be honest, it's no one's business. With infertility being something that is more common, asking that question is an insensitive one. We really never know who is battling it, and because it is so sensitive, it is hard to be honest. But I have to remind myself that I'm not the only one who gets asked this question as a young, married couple.
I'd be lying to you if I told you that I wasn't concerned about infertility. When I was 22, I had some serious health problems that were resolved, but often leave me worried. I feel like every time I log on to social media, I see pregnancy annoucements, and I get so excited and do a little day dreaming, but then start to worry. I worry that it would disappoint DG because he will be a great dad. Or my parents, who have never once asked us about if/when we would want babies. Or for my in-laws, with whom I already have a strained relationship.
Scarlet and Gold's message is beautiful. It provides such a nice reminder to be patient, give yourself a little extra grace, and to support others burdens. What a beautiful message. We can all benefit from those concepts, especially not knowing the battles that individuals or couples may be battling behind the scenes.
So, please, follow along with
Scarlet and Gold
on this amazing campaign to provide support to those who are telling their stories and who are lifting each other up, and giving grace.
Head over to
Jenn
and
Owen
's posts to read their individual take on the Scarlet and Gold Give Grace campaign.
Linking up with Joey

and

Kristin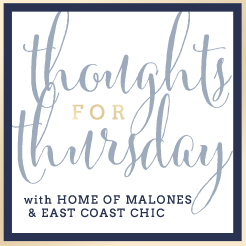 Linking up with Annie and Natalie
Labels: my life