(via)
If Sunday is any indication of how wonderful fall is going to be, then sign this girl up! I worked both Friday night and Saturday morning, but otherwise, I had the perfect weekend.
After work on Saturday, DG and I headed to Gizmo Brew Works finally! I got to cross another item off my summer bucket list. We went with our buddies KP and MP, and then one of my favorite former co-workers joined us on a whim. It was the best night and so low-key.
Sunday, DG and I slept in, but got in a little snuggle time with the boys.
Winston likes to snuggle longer than Gizmo, and when we got up, Winston stayed in bed.
Gizmo wasn't having that and decided to help his brother get up. DG and I were dying laughing.
DG and I ran some errands, but squeezed in lunch together at Tijuana Flats. How cute is my Party Like a Pineapple coozie??
We headed to the flea market but I was most excited to tour around Dorothea Dix campus in Raleigh. It's the old state mental health facility that, in recent years, has been shut down. The buildings are either closed down, or occupied by state offices. Read more about what's happening with the campus here. But the houses on the site are stunning, and a little creepy. Check these out.
Our last stop was at the state farmer's market, which, ironically enough, is on part of the old Dix campus.
For dinner, we had one of our favorite cooler weather meals: creamy parmesan tomato and spinach tortellini soup.
And I finished up with a little decorating before bed. Then, just like that, we're back to Monday.
P.S. did you catch my post yesterday about our home updates? This is the first edition. Stay tuned next Sunday for a few more updates!
Don't forget to link up with Biana and me today! We can't wait to hear all about your weekend.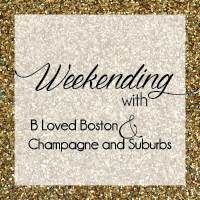 Labels: my life