Hey y'all! Happy Thursday! I'm back for my last installment of what to do in Buffalo. In case you missed it, here's my post about what to do in 48 hours and what to see and do. Buffalo has a great restaurants, and not just for wings. Here are an assortment of my favorite restaurants, in no particular order. A couple of these are reoccurring from previous posts, and that means I really, really like those restaurants!
(via)
You can't go to Buffalo and not get wings. Duff's is hands down the best I've had, and their fries? Definitely delicious. I can't recommend enough. I request dinner here every single time we go visit.
(via)
I visited Pano's the first time I ever visited Buffalo, and I didn't take pictures then. However, I crave their food frequently when I'm in the mood for quality Greek food. Their falafel is unparalleled to anything I've found anywhere else!
(
via
)
I'm not sure if I've ever told y'all this, but the night I met DG, he told me his favorite food was pepperoni pizza and chicken tenders & fries. I made so much fun of him for that, and sometimes I still do. But, Buffalo pizza really is delicious. I always try out the pizza wherever I go, and my favorite part about Buffalo's are the small little pepperonis and when they get burnt on the edges. The best.
(via)
I'm a sucker for a good chicken and cheese sandwich. Jim's Steakout is great for that and also amazing fries. I don't know if it's just me, but generally steak and cheese places have some of the best fries.
(via)
This is a restaurant I'm listing that I've never eaten at. My sister-in-law and I were going to grab lunch there on our most recent trip there. I had my meal picked out and everything. It comes highly recommended and I feel confident putting a recommendation out here. Mainly because it will be the first place we go to next trip!
(via)
Western New York's oldest tavern, and it is stinkin' adorable! The bar just got remodeled, but y'all know I'm a history lover and so I like that they kept it somewhat traditional.
(via)
(via)
My in-laws took us to Smoke on the Water in the summer and it was absolutely perfect outdoor seating and great food! The restaurant is on the river and has a great porch. They have bbq, but I gor the fried grouper sandwich and I highly recommend that. And y'all know anywhere that has cheese tots is a favorite in my book!
(via)
When DG and I visited Lewiston after our tour of Fort Niagara, we stopped at Water Street Landing for a drink and an appetizer. We got to watch the jet boats take off on their way to the falls. It was a great atmosphere right there on the water.
(via)
After leaving Water Street Landing, we walked over to The Silo. DG wanted to try it because it was recognized as an "architectural wonder" by the Buffalo News and was on Man v. Food. It was seriously worth the drive from Buffalo to Lewiston! I ordered the Coastal Chicken Sandwich, and oh, my! SO good!
(via)
Just really good tacos, y'all.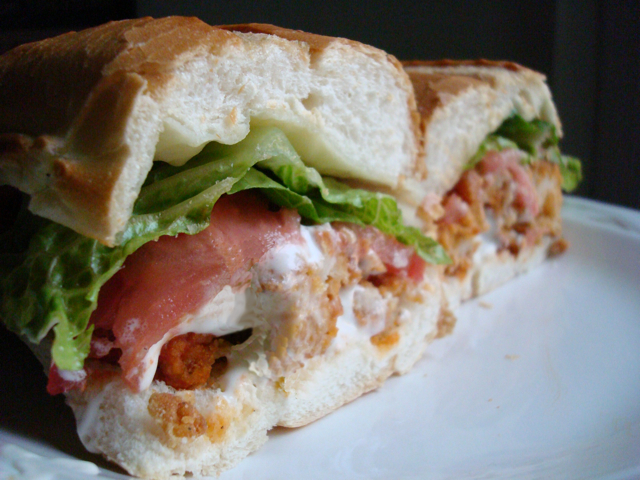 Okay, I know it's a grocery store. But my friends got me hooked on their chicken finger sub my first visit there. They have great sushi, pizza, and other sandwiches as well. I'd love for a Wegman's to open in Raleigh!
Good food, good beer! I ate there for the first time this past trip and I'd like to go back next trip!
Well, now that I am sufficiently hungry, I'm going to wish you a happy day!
Stop by tomorrow for my Friday Favorites! Spoiler: It's a post with some of my favorite fall fashion looks!
All images are my own unless otherwise noted with (via).
Linking up with Joey

and

Kristin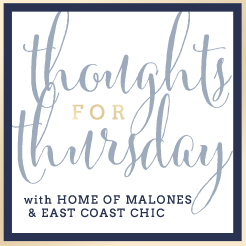 Linking up with Annie and Natalie