One of the first stores I ever fell in love with was Neiman Marcus. I remember in middle school, my mom would get their holiday catalogs every year, and she and I would look through and ear mark pages together on things we wanted. I was over the moon when I was contacted to make a list of items I'd love to have from Neiman Marcus. So without further adieu, here are a few items I'm loving from the department store.
I use Shopathome.com when I shop online for the best coupons and cash back options. Currently, Shopathome.com is offering 5% cash back on purchases. If you purchase 2 items from the online sale section, you'll receive an additional 10% off. If you purchase 3+ items from the online sale section, you'll receive 20% off. Plus, there are some sale items that are up tp 65% off. That means you can score some major designer products at a great price! Also, stop by and check out their handbag and shoe selection. Definitely swoon- and Christmas/holiday list worthy!
What are you currently loving?
P.S. How is it already October?
Shopathome.com sponsored this post, but all opinions are my own.
Linking up with Joey

and

Kristin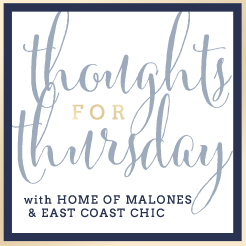 Linking up with Annie and Natalie