If you've been here for a while, you know that my boys are my pride and joy and I absolutely adore them. However, before our trip to Asheville, we'd never taken them on a vacation. Winston traveled with us twice to Buffalo to see family and we learned a couple of tricks for our vacation from our experience with him.
Our trip to Asheville was approximately 4 hours from our house. We made sure to take the boys for a while first to get out any excess energy. DG packed the car while I took them for a walk. We've learned to pack just enough space for them to have room to comfortably lay down beside each other, but not able to walk back and forth. Gizmo gets anxious in the car, so this helps eliminate that. I swear by these chews that we got from
Chewy.com
a few months ago, and the chews have been a huge, natural way to help ease them in stressful situations. We also put their beds down to make it more comfortable for them.
We planned to stop half way at a rest stop to walk them around and give them some water. This was a great plan, and helped them readjust for the ride up the mountain. We made sure to exercise them with long walks when we arrived and then repeated the routine for our trip home. We had no problems on our trip. Both of our boys used to get sick in the car, so the fact that we drove 8 hours with them and had no accidents was a huge victory for us.
Here are the things we packed for them:
leashes
slip leads (great for getting in and out of the car at the rest stop)
blankets
We had such a wonderful time together with the boys. We really loved being able to spend time with them and explore Asheville with them. Check out my posts
here
and
here
about what to do and where to stay in Asheville.
xo!
Linking up with Joey

and

Kristin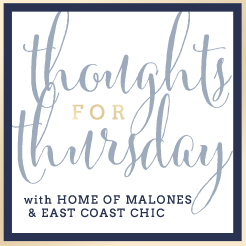 Linking up with Annie and Natalie