A couple of weeks ago, I posted about the 20th Anniversary of the Susan G. Komen Triangle Race for the Cure in Raleigh, NC on June 11. I've mentioned how breast cancer affected my family directly when my aunt was diagnosed when I was in middle school. We lost her when I was a sophomore in college, and I have been an advocate for the cause ever since.
This race is even more significant to me now, because a former student of mine is interning for the Susan G. Komen Organization. Her family is affected by breast cancer because her grandmother lost her battle at the young age of 30. I coached this sweet girl on my soccer team and had the pleasure of teaching her AP US History her junior year. I am so proud of the woman she has become and she has such a creative side! This photo shoot was a brain child between the two of us and I'm so happy it worked out before she heads over to Italy for a study abroad summer!
This year's race is going to be absolutely spectacular. Here are some details:
The
20th Anniversary
of the
Susan G. Komen Triangle Race for the Cure
, locally presented by Duke Cancer Institute, will be
on
June 11
at the Frontier in Research Triangle Park
. The Race will include an out and back course, live music, survivor celebration, and a Belk Tailgate Zone with 12 local food trucks and 3 local breweries!
Race Options:
Competitive Race -

7:30 AM
Survivor Celebration -

8:15 AM
Recreational Race -

9:00 AM
.
The event raises significant funds and awareness for breast health programs, celebrates breast cancer survivorship and honors those who have lost their battle with the disease.
This race is unique in the fact that 100% of the net proceeds are allocated to our mission. 75 percent of the net income stays in our community to help fund local programs offering breast health education and breast cancer screening and treatment. The remaining 25 percent of the net income supports the Susan G. Komen® Research Grants Program.
To register or learn more, visit
komennctc.org
. Use code: KOMEN2016 for $5 off your registration fee!
| | |
| --- | --- |
| Food Truck/Brewery | Type of Food |
| | |
| | |
| | |
| | |
| | |
| | |
| | |
| | |
| | |
| | |
| | |
| | |
| | |
| | |
| | |
We'd love to have you follow along on the Komen NCTC Social Media accounts here:
So, grab your girlfriends, mamas, aunts, grandmas, and coworkers and head out for an awesome cause! There's nothing better than exercising for a good cause and then celebrating with good food and drinks after!
xo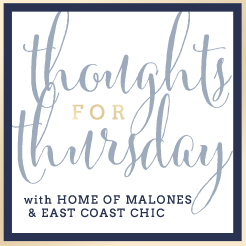 Linking up with Annie and Natalie
Labels: my life