(via)
Good morning! I had a great weekend, starting with some relaxing on Friday night. DG had a late night, so I waited up for him to catch up. Saturday, I hosted my first meet-and-greet for North Carolina Blogger Network at Neuse River Brewing Company. If you are a North Carolina blogger interested in joining NCBN, please let me know!
Maddie // Monya // Meg // Caroline
Sunday, I spent the day cleaning and organizing for the week. Next weekend is going to be an exhausting one, so I am glad I got some time to relax.
How was your weekend? Link up with Biana and me to tell us all about it!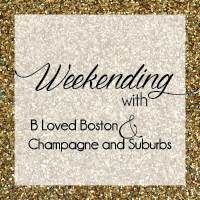 Labels: my life